Adelaide Botanic High School students, Olivia (Year 12), Madison (Year 10) and Josie (Year 10) recently found out that they had been successful in their applications to join the South Australian Student Representative Council (SA SRC) in 2023. They will be three of a total 150 SA students providing a voice for young people in policy and decision making.
As part of the application process, all three students had to write about themselves and why they thought they should be chosen to represent young South Australians. Apart from their involvement in ABHS' SYNERGY student leadership program, Olivia, Josie and Madison share something in common – all three are passionate about improving life and equality for young South Australians.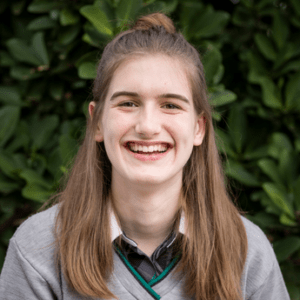 "For a couple of years now, I've been really interested in how young people can be involved in decision making, particularly in the political sphere. Working together [with young people from across the state and from different schools] to share experiences is really important."
Olivia, who missed out on a position on the Council last year but was invited to participate in a youth advisory panel for the Commissioner during 2022 instead, is looking forward to sharing the experiences of her high school peers with other SA SRC representatives in order to bring the needs of Adelaide Botanic High School students to the table. After working with the Commissioner in 2022 and putting herself forward for different opportunities, Olivia felt more equipped for success in her 2023 application. With her eyes set on environmental law after school, Olivia has a particular interest in SRC projects with an environmental focus.
"I'd like to work with other young people to figure out how we can best improve equality and inclusion for students across SA."
With a strong commitment to furthering her leadership skills and making a difference, Josie believes she is well placed to represent her ABHS peers on the SA SRC. She is looking forward to working with other student representatives from across the state on improving equality and inclusion for young people and, in particular, gender equality. Josie, along with Olivia and Madison, has been involved in SYNERGY since Year 8 and is proud of the initiatives that she has worked on and the impact they have had on the school. A highlight for Josie included working on the SYNERGY recruitment drives, which gave her the opportunity to develop collaboration, problem-solving and presentation skills. With a keen interest in politics, Josie is especially excited about attending the SA SRC Summit this year and speaking face-to-face with local representatives about SRC priorities.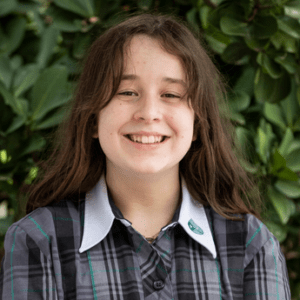 "I've always been quite passionate about advocating for other students."
Like Josie, Madison's goal of being part of the SA SRC is to work on improving equality in schools. As the student of a relatively new and futures-focused school, she feels that she can bring a unique and modern perspective to the Council which would complement the views of students who might have more experience participating in such forums. As part of her SYNERGY experience, Madison has enjoyed working on fundraisers, not only from a community building perspective but also because of the difference they make. She feels that her involvement in the SA SRC, along with the opportunity to work with the Commissioner, will provide useful insights and experiences should she pursue her interest in politics beyond high school.
want to read more?
Related News
ENROLLING AT ABHS
Take the next step