Learning facilitated by technology
ABHS practices a 1:1 learning model which allows each student to use an internet-enabled, mobile computing device to access digital learning resources.
The concept has been actively explored and implemented in Australian schools in the past decade. An effective 1:1 program focuses on sound pedagogical approaches, practised and modelled to enable the technology to improve learning, collaboration and personalisation. Teachers can implement more responsive pedagogies, creating previously inaccessible levels of personalisation through differentiated delivery and ongoing formative assessment.
Based on research, 1:1 laptop devices at Adelaide Botanic High School include touch displays, along with an active pen with programmable buttons, to support the retention and transfer of learned information.
Students and staff all use the same laptops which ensures a consistent experience across the school and allows the ICT department to provide efficient support. The school uses the latest technology to rollout new features and programs and manage devices.
ABHS is not a 'bring your own device' (BYOD) school and, as such, provides a laptop, case and stylus to new students with payment plans available to families.
Watch Video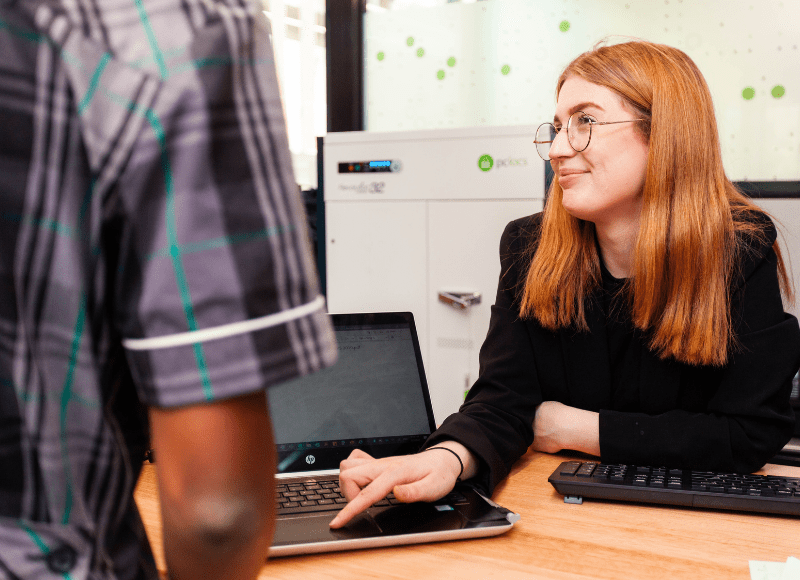 ICT Support
Each student laptop comes with access to a wide array of software, including the Adobe Educational suite, with programs such as Photoshop, Premiere Pro and Illustrator, the Autodesk suite, with programs such as Fusion 360 and AutoCAD, and the full Microsoft Office suite. The school also provides complete ICT support for all software and hardware requirements, supporting the school's pedagogy and learning outcomes.