Start and Finish Times
Educational research and our student experience provide strong support for the approach taken with the structure of the school day and, in particular, the start time and finish time each day.
A 9.25am start time (10.15am on Wednesday) for students is supported by our data, which shows that there is less traffic and greatest capacity on public transport. Bike paths are also less congested at these times. The late start is supported by research regarding adolescent sleep and learning patterns as well as providing a unique staff collaboration and planning opportunity each morning. For staff, the school day starts at 8.25am when we work in teams, or as a whole staff, planning and preparing the learning for our students.
Students finish their school day at 4.00pm which allows them to travel home during the sweet spot before peak hour.
Watch Video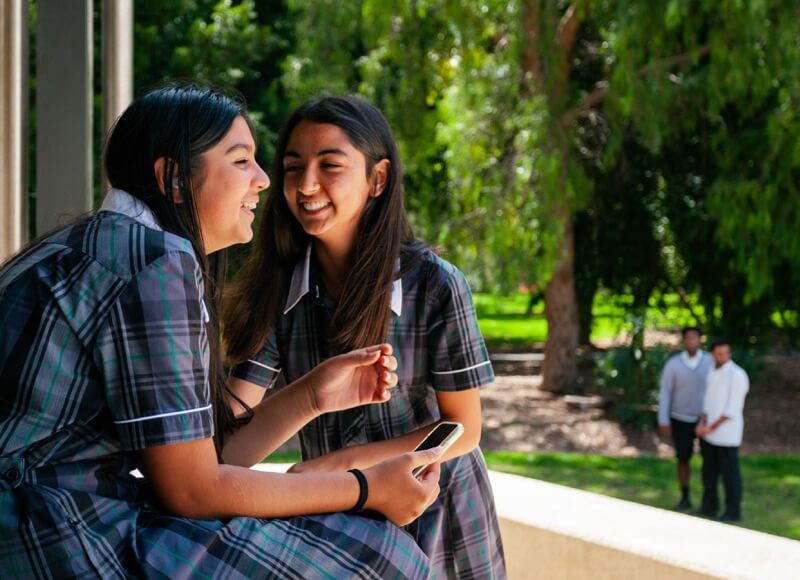 Break Times
Based on research, adolescents function better when they consume higher energy foods earlier in the day.
Break 1: 11.10am – 11.50am (40 mins)
Break 2: 2.25pm – 2.45pm (20 mins)
Session Structure
Learning design is an intentional, skillful practice that enables students to gain a sense of achievement each session of the day.
At Adelaide Botanic High School, the day is structured into four 75-minute sessions. The disciplines within the Australian Curriculum have been structured into four main connected Learning Areas so that students will only ever have a maximum of four changes in focus for learning during the day. Some days students may have a 'double' session of STEM plus another Learning Area, such as Global Perspectives (English, HASS, Language), reducing the number of changes in learning focus to only two on those days.
The 75- or 150-minute sessions can be intentionally crafted by the teaching team to take the students on a journey that may typically include:
a welcome activity
reflection from where they were at the last session
addressing the current challenges and tasks
introducing new concepts
skill development
application to other contexts
Some sessions finish with a formative assessment task or student feedback to gauge the level of student understanding within the session and inform planning for the next stage of learning.
Teaching teams will also consider the pedagogies to use within the spaces to best achieve the purpose of the session. Considering the team-teaching approach, a session may include:
whole class or cohort delivery
working with smaller groups of students to differentiate learning
focused literacy, numeracy or other skill development
opportunities for collaboration
individual study
brain break activities to support student physical and mental wellbeing
The school is centrally located within Lot Fourteen's space industries, the Adelaide Botanic Gardens, Adelaide Zoo and The University of Adelaide. The structure of the school day has provided suitable time frames for teachers to take learning beyond the classroom and provide highly relevant, connected student experiences.