First truly vertical school in South Australia
Adelaide Botanic High School is the first truly vertical school in South Australia.
The school features six learning levels plus a basement and an open-planned atrium space at ground level. Learning spaces have been designed to cater for a contemporary, interdisciplinary approach to learning which mirrors what students can expect when they enter tertiary study or the modern workplace.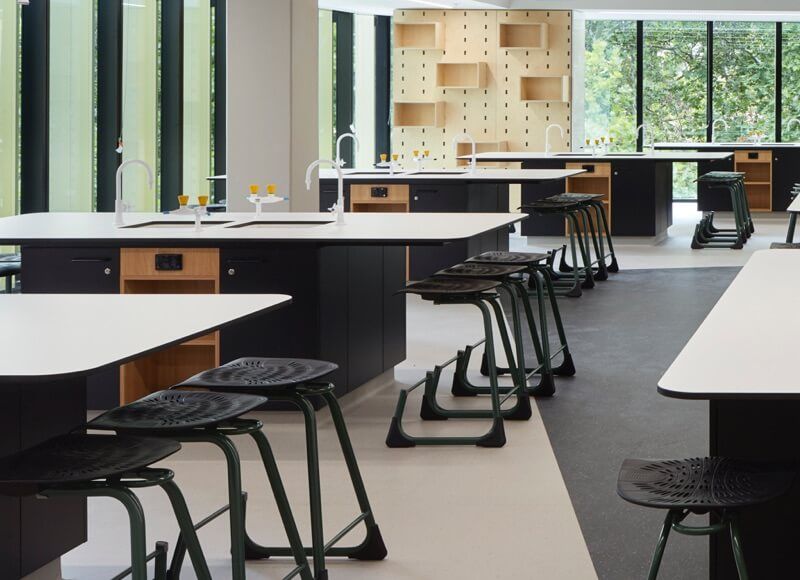 Key features of the school include:
State-of-the-art science, design and technology laboratories and equipment underpin the school's strong focus on STEM (Science, Technologies, Engineering and Mathematics) subjects.
State leading IT network and a 1:1 digital learning technologies approach.
Modern library and research centre.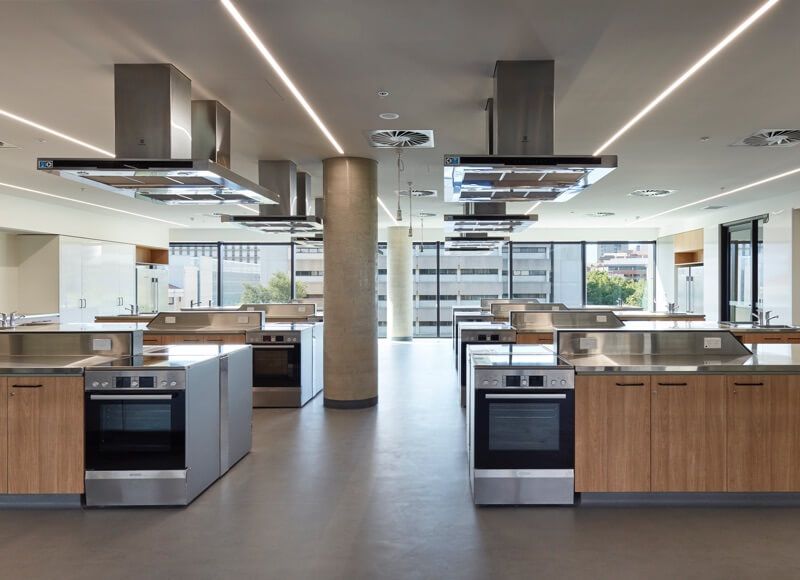 Key features of the school include:
Food technology kitchens, help uncover and support the next generation of young innovators who will promote South Australia's outstanding food to the world.
Smart, environmentally friendly buildings which minimise energy and water use and support Adelaide's vision of becoming a carbon neutral city.
Café and outdoor terrace.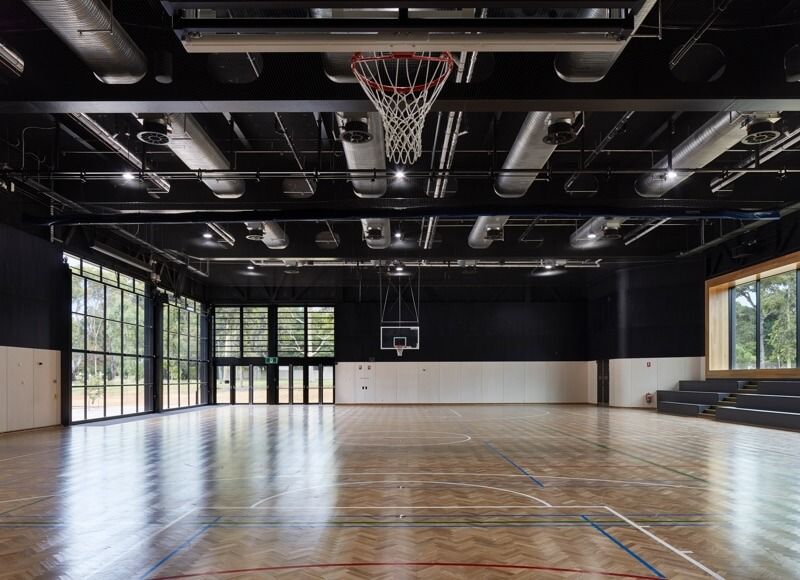 Key features of the school include:
Fully equipped indoor gymnasium and fitness studio to support a vibrant and extensive range of sport and recreation options.
Extensive outdoor learning and recreation spaces for students in and around the school and on the building's upper levels.
Dedicated sports grounds adjacent to the school at Park 12.
Secure basement bicycle parking for 170 bicycles.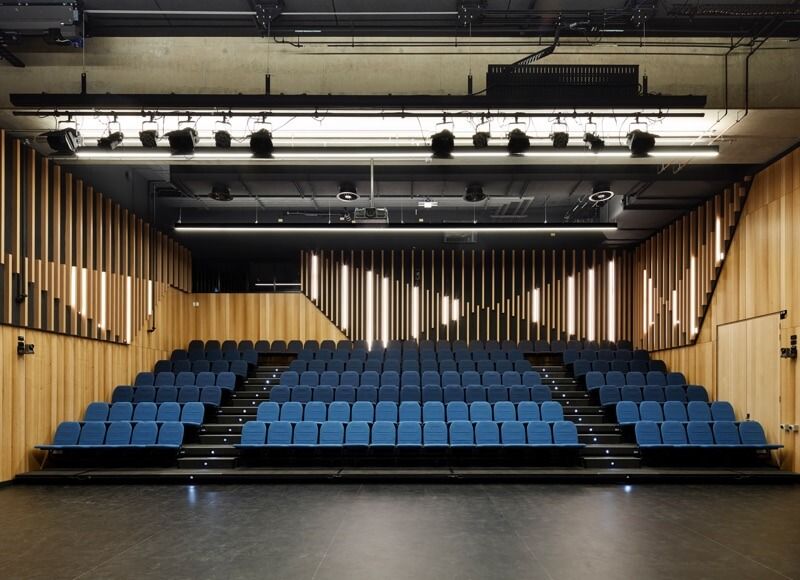 Key features of the school include:
Purpose-built performing arts theatre and Visual Arts and Music studios.
Specifically equipped spaces to encourage creativity through The Arts, Media Studies, Design and Technology.