Career Development and Career Advice
Across the Senior Years it is important that students explore their career potential through:
self awareness activities,
researching a wide range of career options,
understanding how they make decisions and how these decisions impact on their future aspirations; and
developing their career management skills so that they are well prepared to face the challenges of a changing world.
Continuing from work in the Middle Years, career development competencies are embedded in the school's Learning Areas and Connect programs along with a keener eye on building and understanding industry skills and expectations.
To further support navigation of their Senior Years journey or their preparation for transition from secondary school to the next stage, students at ABHS have access to a professional career development practitioner who can support them in overcoming blockages and help them apply the career development competencies they have developed to date.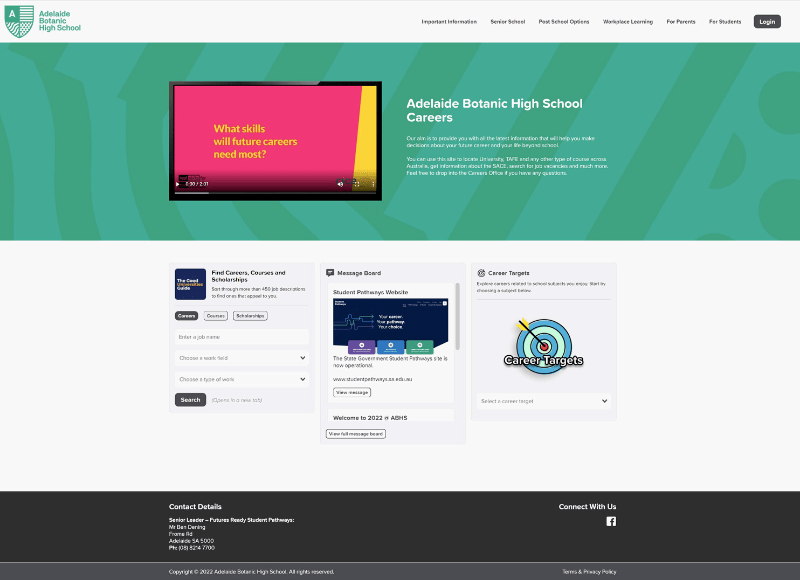 ABHS Careers Website
Visit Adelaide Botanic High School's Careers website which aims to provide families with all the latest information to help students make decisions about their future careers and life beyond school. The website can be used to:
Locate University, TAFE and any other type of courses across Australia
Get information about the SACE
Search for job vacancies and much more.
Visit ABHS Careers