Health & Sciences (STEM) Pathways Program
Each year, there are up to 20 positions available for enrolment at Adelaide Botanic High School through the out-of-zone selective entry process. These positions are available to students who reside outside of the school zone and who show a high-level interest and success in one or more of the STEM areas.
Applications for the 2022 intake have closed. Applications for the 2023 school year will open in January 2022 and will be for Year 6 students entering Year 7 the following year.
About the Health and Sciences (STEM) Pathways Program
Provides access to learning and facilities that will support the student on a Health and Sciences (STEM) high level pathway who are looking for extension and stretch (rather than acceleration) to further their passions and interests.
Students who live out-of-zone are encouraged to apply for the available positions at Adelaide Botanic High School.
Specialist Pathways Program commences in Year 10. Middle Years students undertake their learning at Adelaide Botanic High School with a strong focus on inquiry and connected STEM (Science, Technology, Engineering and Mathematics) learning, including specialist Middle Years Studios.
Develops students' skills, capabilities and dispositions to be futures-focused.
Exposes students to learning approaches that promote inquiry, challenge, collaboration, creativity and connections with the local and global communities.
Teachers are specifically chosen and committed to contemporary teaching and learning.
Student learning experiences are enriched by relationships with university neighbours, cultural institutions, local government and industry.
Benefits for students in Years 7-9
Access to the Health and Sciences (STEM) Pathways Program in Year 10.
Targeted opportunities in Years 7-9 to participate in STEM events and competitions.
Middle Years Studio participation.
Right of entry to Adelaide Botanic High School for out-of-zone students.
Student commitment in Years 10-12
It is expected that students entering in the Health and Sciences (STEM) Pathways Program will:
Intend completing SACE Stage 2 (Year 12) at Adelaide Botanic High School.
Intend studying senior Mathematics, Science and/or Technology subjects.
Participate in national competitions and STEM-related extension activities and excursions.
Contribute to the school's wider co-curricular activities and leadership programs.
Uphold the school's values and actively promote the program to the wider school community.
Students in the Pathway will be provided
Support, challenge and skills to be successful and well prepared to enter high level tertiary Health and Sciences (STEM) courses
Access to university and/or VET (Vocational Education Training) courses and experiential studies whilst at school
The opportunity to study subjects in the senior years with students who have similar interests and abilities
Placement in a Year 10 Connect Group with other Pathways Program students where each student develops a learning plan with their Connect teacher who monitors their progress
Choice in a range of subjects that are underpinned by STEM and interdisciplinary learning
Explicit development of problem-solving, collaboration, creativity, entrepreneurship and critical thinking skills evidenced in an ePortfolio
Mentoring by targeted school, industry or university students/staff who can guide them through developing the skills, knowledge and dispositions to pursue their chosen pathway
Tailored opportunities to pursue an area of interest through STEM inquiry projects
A focus on academic excellence.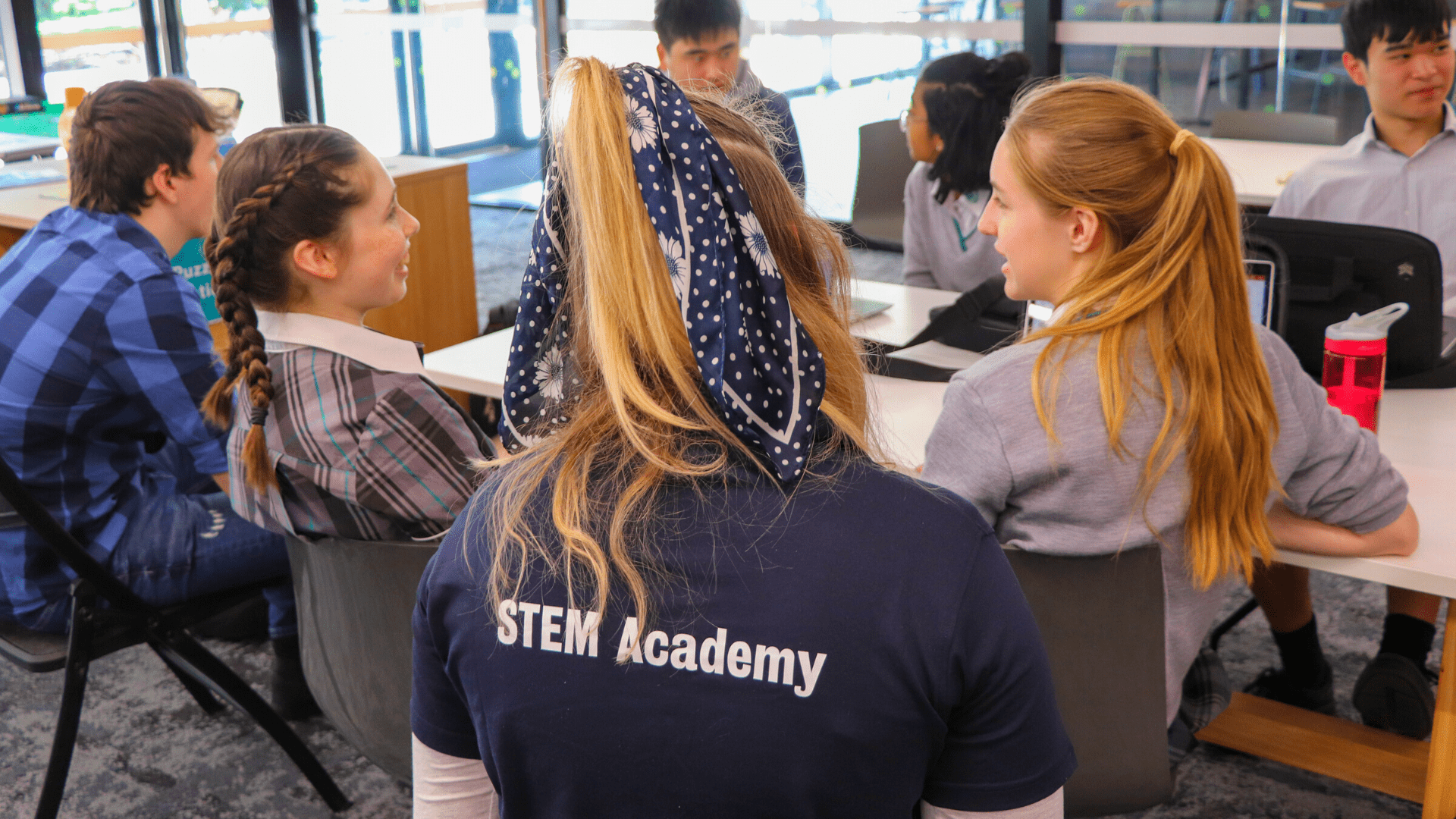 Selection process
Registrations for the Health and Sciences (STEM) Pathways Program are completed via the Adelaide Botanic High School website, accessible from late January to the beginning of March. As part of the registration process, the student must:
Provide a written component and a copy of their school report.
Provide a short 30-second video of the student talking about their personal interest in STEM.
Sit the ACER Higher Ability Skills Test (HAST), usually held in March.