Vocational Education & Training
Vocational Education and Training (VET)
Students in Years 11 and 12 are able to access a range of VET competencies and Flexible Industry Pathways enabling them to develop industry endorsed skills while completing their SACE.
There are many options available through various registered training organisations (RTOs). Adelaide Botanic High School is a member of the East Adelaide Vocational Alliance (EASVA) which consists of a number of secondary schools working together to make VET accessible to our interested senior students. Where students have a genuine interest in a course not offered through EASVA, they should discuss this with the VET coordinator at ABHS.
VISIT EASVA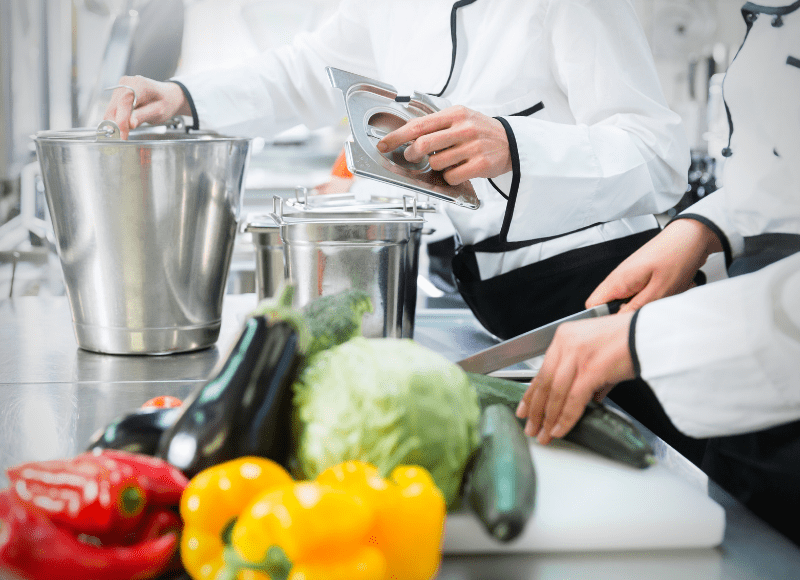 Hospitality & Kitchen Operations
Through the Adelaide Botanic High School Hospitality Training Centre, ABHS offers the Certificate ll in Hospitality and the Certificate ll in Kitchen Operations. These courses are delivered by professional industry trainers utilising our contemporary, well-equipped commercial kitchen and training restaurant.
Enrolling in VET
It is important that any student wishing to enrol in a VET course conducts thorough research to ensure a genuine interest in the field and its suitability to their career pathway and SACE pattern. All students undertake a VET Readiness Orientation (VETRO) with the training provider (RTO) as part of the selection process prior to being offered any place. This will generally cover prior experience and motivation as well as literacy and numeracy benchmarking. Meeting with the VET coordinator will provide an opportunity to clarify information and assist with the enrolment process.